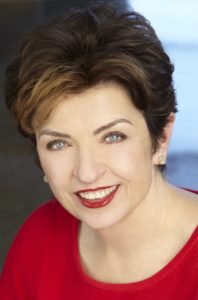 My Trinity connection
I was the first in my family to go to university, and I didn't have a clue how to even go about applying. Fortunately my high school principal and vice principals were invested in my success and suggested Trinity would be a good fit for me. Although I lived in Toronto, I had never even visited the Trinity campus! I lived at home, commuted by bus and held a part-time job all four years, although I would have loved the opportunity to live in residence. The Buttery became a favourite hangout for me; I had so many great conversations there with fellow students.
First year was a big adjustment—I had not developed the study habits I needed during high school—but by second year I had found my footing and made friends. After I earned my degree in Political Economy, I returned to U of T to complete my Masters of Arts degree. I also met my lifelong best friend, Hilary Pearson, at Trinity!
Why I give
Although I give to other organizations, this year is the first time I've donated to Trinity College. Why? Simply put, it feels like the right time and the right reasons for me. And my best friend, Hilary, who is part of the Living Trinity Campaign Cabinet, asked! I also found that the Trinity team was eager to help me support student-focused initiatives that I'm passionate about.
For other alumni who haven't considered making a gift to the College and have the capacity to do so, the Living Trinity Campaign represents a wonderful opportunity to be part of something exciting. What are you passionate about? Mental health supports? Academics? Internships? There are so many ways to have an impact.
What I get back
My education was amazing. I had incredible professors and exceptional peers, and my time at Trinity opened up worlds I didn't know existed. I benefited from scholarships during my undergrad, and it feels good to be able to extend that support to a new generation of Trinity students. If I can help provide a young person with an opportunity to explore and learn through an internship without being burdened with financial worries, for example, that's immensely satisfying for me.
Hilary (the best friend)'s perspective
"Teresa, like me, had a great experience at Trinity and values the uniqueness of this community and her connection to it. But what really excites us isn't our memories of our good times at the College. It's the opportunity to be part of Trinity's most inspirational undertaking in decades. The Living Trinity Campaign is about investing in the future experience of a whole new generation of young people, as Trinity alumni once did for us."
–Hilary Pearson '76; MA '79, U of T; C.M.