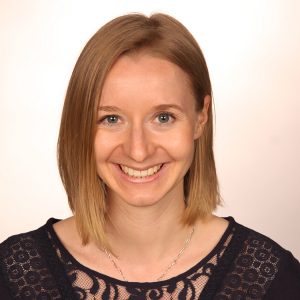 My Trinity connection
Trinity was the last place I toured when choosing my university, and I had an immediate feeling that it was the right place for me. I graduated in 2013 with a major in English Literature and a double minor in Music History and Culture, and Psychology. I lived in residence my first two years, tried commuting from home to save money and experience living off-campus in third year, and was very excited to return to residence again for fourth year. During my time at Trinity, I was heavily involved in the St. Hilda's Athletic Association and U of T Intramurals, among other clubs and student groups. I remember feeling like I wasn't quite sure what to do with myself when I became treasurer of the Athletic Association. Then I sat down with Geoff Seaborn, the College's Bursar at the time, who helped me learn and encouraged me through my first foray into this type of volunteer work. I always felt supported and empowered to take risks and make decisions at Trinity, which has helped me immensely on my path to starting my own business.
Why I give
Charitable giving has always been a part of my life, and I became a Trinity donor soon after I graduated, in the hopes that my support would in some way enable other students to have a wonderful experience at the College, like I did. In the past couple of years, I've shifted my support to monthly donations. It's only a few dollars each month, but it adds up, and I trust the Trinity team to direct it where it's most needed. As a young donor in the early stages of my career, monthly donations make charitable giving accessible for my budget, while also providing a consistent commitment of support to Trinity—in my opinion, they're small but mighty ways to support!
It's a similar story with legacy giving—we don't often think about it but the Trinity Development team has taught me a lot about this way of supporting the College. As young people like myself enter the workforce, there are often life insurance beneficiaries to choose as part of group policies. It was awesome to learn that I could list causes that I care about as beneficiaries, and this is something that I have continued to consider in my estate planning as a younger person.
I've learned about these giving methods and so much more as a volunteer on the Development Committee. I was lucky to be the recipient of awards and scholarships during my time at Trinity, and it's been a full-circle experience to now be able to better understand all of the work that goes into making those awards and scholarships possible for students. I love being part of what's going on and seeing the continued growth at the College—there have been a lot of positive and exciting changes since I graduated!
What I get back
I loved my undergrad years. If I can help others enjoy their Trinity experience, that feels good. One of the things that attracted me to Trinity in the first place was being around people who were passionate about their unique interests and who challenged and encouraged me intellectually. What I've discovered is that that community continues to be available to you after you graduate if you maintain a connection with the College. As a volunteer and donor, I'm able to continue to be involved in Trinity's mission to strive to be better and do better. I'm continuing to learn from other alumni, College staff, and current students—and I am grateful for the opportunity to do so.