Thoughtfully shaping our future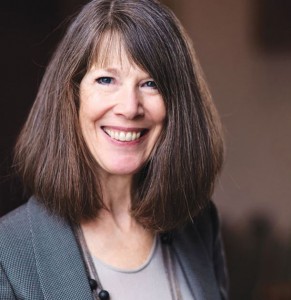 As I write this, classes have ended, and students are hunkered down in the last big push of the school year as April snowflakes quietly blanket the Quad.
Just as I am optimistic that this chilly weather will soon give way to the buds of spring, I am also confident that our students will flourish and will go on to make a positive difference.
I continue to be inspired every day by the enthusiasm, talent and commitment of our students. We had a record number of Gordon Cressy Student Leadership Award winners this year (read more on page 5)—they and our U of T Awards of Excellence winners are shining examples of the well-rounded citizens who leave this place and go on to contribute to their communities at so many levels.
Spring Convocation is a wonderful opportunity for us to celebrate the many achievements of our graduating class.
This June's convocation will be particularly special as we will also celebrate our Chancellor, Bill Graham, who will receive an honorary degree from U of T.
Bill exemplifies the best of what we aspire to at Trinity: he is a person of genuine warmth and deep commitment. His daily contributions to this College are truly remarkable. Apart from his many committees and official functions, he constantly engages with our students—in teaching, leading events and supporting innovative programs that will further enrich what we can offer.
Bill's recent support of a new faculty position in Contemporary International History will enable us to take what we already do well—provide outstanding interdisciplinary programs—to another level. We see a yearning on the part of our students to understand the connections between traditionally distinct disciplines. This new position will be held by Cindy Ewing (read more in Nota Bene, page 4), a world-class academic who will immeasurably strengthen our contemporary international history and international relations offerings, helping to cultivate the kind of multi-faceted understanding that is so important in our contemporary world. This new faculty appointment is part of a larger vision of partnering between the College and U of T in order to make Trinity's interdisciplinary programs even more robust. This includes developing offerings at the graduate level.
Speaking of visionary alumni, we are thrilled to be adding a sixth stream to our exceptional Margaret MacMillan Trinity One program this fall, thanks to the generosity of George and Martha Butterfield. The Butterfield Environment & Sustainability Stream will offer first-year students the kind of learning traditionally available only in later years of their programs. In seminar-sized classes, they will analyze the ethical implications of human-nature interaction, our impact on the environment, and most important, viable approaches to sustainability. This is an exciting example of the way that Trinity can nurture "intellectual flexibility," to borrow a phrase from Michael Kessler, the Raymond Pryke Chair and Director of the Margaret MacMillan Trinity One Program. We are enormously grateful for the visionary support of George and Martha for helping us make this wonderful new first year program possible.
Trinity is fortunate to have alumni with such deep connections to and affection for their College. So many of you have made it clear to me that you are personally invested not only in the Trinity of your student days, but also in the Trinity that will be here for tomorrow's students. In this issue you'll learn about the new student services hub that will transform the experience of our students, as well as of visitors to campus, in the years ahead.
I look forward to sharing more with you at Spring Reunion about our exciting plans for revitalizing our campus as they continue to take shape. If you haven't yet marked your calendar for the first weekend in June, do it now—and don't forget to register!
Until next time,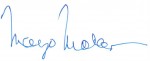 Mayo Moran, Provost