Book It! 
If you have published a book within the past six months or have one coming out in the near future, please e-mail the editor a high-resolution jpg of the cover, along with a 50-word-or-less description of the book and its publication date. magazine@trinity.utoronto.ca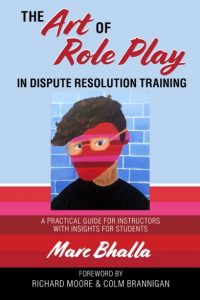 MARC BHALLA '99
The Art of Role Play in Dispute Resolution Training combines practical encounters and academic research completed through a career in the field of dispute resolution. The text supports teachers and students by identifying the benefits of experiential learning and acknowledging the challenges that need to be addressed to meet teaching objectives. Eight sample role play exercises with a licence to use and customize them are included. (Shadow of the Law Publications)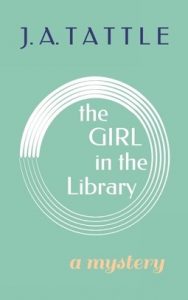 JESSICA BOWSLAUGH '00
Written under the pseudonym J.A. Tattle, The Girl in the Library chronicles a suspenseful cold case investigation by a detective on maternity leave and her husband, helped by dedicated community members and their adorable dogs. Set in Southern Ontario in 2018-2019 and full of pastries, trips to country markets, and a county fair. (Amazon)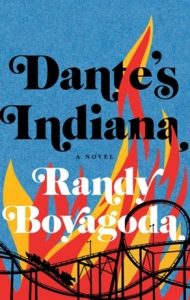 RANDY BOYAGODA '99
A sequel to Original Prin, Dante's Indiana follows Prin to small-town Indiana, where he works for an evangelical millionaire who's building a theme park inspired by Dante's Inferno. He quickly becomes involved in the difficult lives of his co-workers and in the wider struggles of their opioid-ravaged community while trying to reconcile with his distant wife and distant God. Amid this American chaos, Prin risks everything to help the lost and angry souls around him while searching for his own way home. (Biblioasis)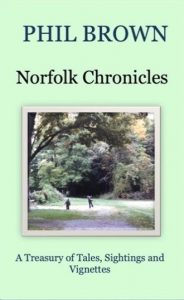 PHIL BROWN '71
Norfolk Chronicles is a feast of charming, enchanting stories from the woods, fields and back alleys of small-town living, mixed with the discoveries and conclusions made as adults in urban life. It has the humour of Thurber, Wodehouse, Bryson and Barry, with hints of irony, surprise and quiet satisfaction. (Blurb)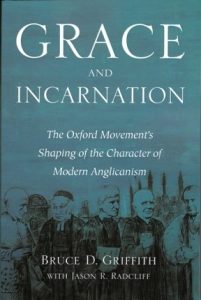 BRUCE D. GRIFFITH '68, '79 (STB)
Inspired by Eamon Duffy's comment in John Henry Newman (2019) that "Tractarianism was to be the single most important influence in shaping the character of the modern Anglican communion," Grace and Incarnation traces the development of those two doctrinal themes from their antecedents beginning in 1800 to the edge of the Lux Mundi movement in 1885. It moves from Oxford to Leeds to London, from Oriel to St. Saviour's, to Dean Church's and Cardinal Newman's deaths in 1890. (Pickwick Publications)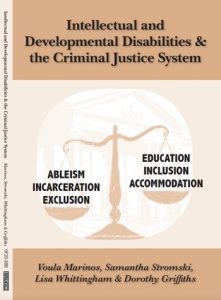 VOULA MARINOS '92
Persons with Intellectual and Developmental Disabilities and the Criminal Justice System offers a multidimensional perspective for understanding the issues, dilemmas, and gaps that justice-involved persons with intellectual and developmental disabilities and their caregivers face in both the criminal justice system and community-based services in Canada, the U.S., and the U.K. Co-edited with Dorothy Griffiths, Samantha Stromski and Lisa Wittingham. (NADD Press)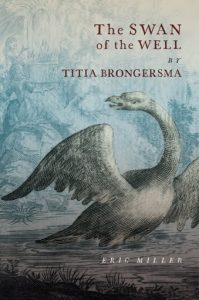 ERIC MILLER '91
Acclaimed as Sappho reborn by the circle of humanist intellectuals centred on Groningen University in the Netherlands, the Dutch poet Titia Brongersma published her only book, The Swan of the Well, in 1686. A novelist and columnist for 3quarksdaily, Miller offers the first full translation of Brongersma's extant work. (McGill-Queen's University Press)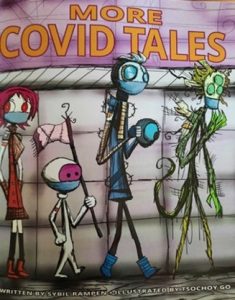 SYBIL RAMPEN '51
In More COVID Tales, the sequel to COVID Tales, Pecky Bird, Owl and Turtle share 14 new adventures. The stories, written by 92-year-old Sybil with magnificent illustrations by 26-year-old Tsochoy Go, are fables, fun to read aloud to all ages and stages. This is the eighth book that Sybil and Tsochoy have produced together.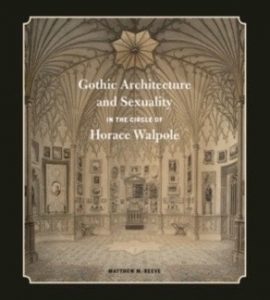 MATTHEW M. REEVE '98
In Gothic Architecture and Sexuality in the Circle of Horace Walpole, Reeve exposes the role of sexual coteries in the shaping of 18th-century English architecture, offering a profound and eloquent revision to our understanding of the origins of the Gothic Revival and to medievalism itself. (Penn State University Press)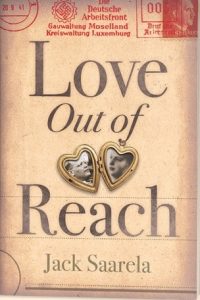 JACK SAARELA '70
In his third novel, Love Out of Reach, Saarela reveals a less-known romantic side of theologian and anti-Hitler conspirator Dietrich Bonhöffer as he falls in love and becomes engaged to Maria von Wedemeyer, 18 years his junior. A wartime thriller and tender love story based on real historical characters and events. (Can't Put it Down Books)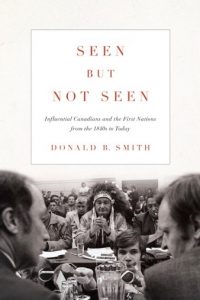 DON SMITH '68
Seen but Not Seen: Influential Canadians and the First Nations from the 1840s to Today explores the history of Indigenous marginalization and why non-Indigenous Canadians failed to recognize Indigenous societies and cultures as worthy of respect. (University of Toronto Press)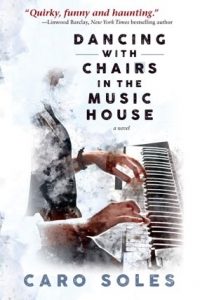 CAROLINE STANLEY-PORTER SOLES '63 
Precocious 10-year-old Vanessa knows a lot of secrets. In Dancing with Chairs in the Music House, she and her family are forced to move into a genteel but somewhat rundown rooming house in 1949. While her parents struggle to keep up their old standards, Vanessa spends her time with a series of eccentric tutors, or alone, wandering the dim corridors of the old house, silently listening at doors and watching the odd characters who live there. She is fascinated by a mother and son who move into a room on the third floor, and gradually becomes entangled in the young man's secrets, unleashing a chain of events with dire consequences. (Inanna Publications)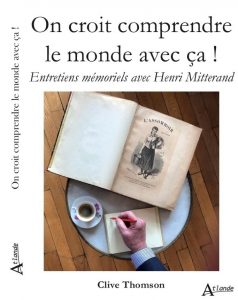 CLIVE THOMSON '68
In On croit comprendre le monde avec ça: entretiens mémoriels avec Henri Mitterand, Clive Thomson interviews Professor Henri Mitterand. Born in 1928 and a world authority on French Naturalism, Émile Zola, and the Dreyfus Affair, Mitterand gives a frank and lucid account of his long and illustrious career at the Université Sorbonne Nouvelle, University of Toronto, and Columbia University. (Atlande)
As published in the Living Trinity Electronic Newsletter September 2021