Wedding Corner
The Trinity Chapel was under construction when I arrived at the front doors of the College—the first in my family to attend university! The Rev. Peter Trant, a friend of mine from Scouting days in Toronto, was already at Trinity and had encouraged me to enrol. That first day, I was met and welcomed by another student, Donald Charters, who later also became a good friend.
I was one of those commuter students mentioned in a recent issue of Trinity magazine—much of my social life was spent off campus and in part-time jobs, but I appreciated the traditions and atmosphere at the College. Our first year, we even won the traditional raid on the east gate.
My fiancée, Eleanor Mills, a professional librarian, and I were from different Toronto parishes, and we chose the Trinity Chapel as neutral ground. The Rev. Donald Charters married us on July 20, 1957. He promised to baptize our first child and was intending to do so in December 1960 where he was assistant priest at St. Simon-the-Apostle Church. Unfortunately, Rev. Charters died shortly before the date of the baptism and the Rector, the Rev. Hugh Bedford-Jones, graciously filled in.
This photo on Trinity's front steps includes my brother Ross; best man Peter Trant; Eleanor's sister Sandra; and a friend, Bill McCarthy. I still have my blue blazer with the College Arms on the pocket, and it still fits!
— Submitted by Gordon Haggert '57
---
Share your wedding memory Since its official consecration in 1955, hundreds of weddings have taken place in the Trinity College Chapel. Was yours among them? To share your Trinity Chapel moment, send a photo of your wedding day along with a 150-word written account of your experience. Please provide a high-resolution scan of your image (350 dpi or greater, scanned at 100 per cent). Original photos may also be sent for scanning and will be returned. For more detailed submission guidelines, please send an email to magazine@trinity.utoronto.ca.
NEWS
1980s
KATHRYN SAINTY '81 was honoured with a Queen's Counsel appointment in British Columbia for her work in the law.
MICHAEL SZONYI '89, Rhodes Scholar and Professor of Chinese History, has been appointed Director of the Fairbank Centre for Chinese Studies at Harvard University.
BIRTHS
ORLAGH O'KELLY '07 and PATRICK LENNOX, a son, Ruairi John, July 2015 in Ottawa.
DEATHS
ARCHER: RODNEY '62, Nov. 21, 2015 in London, England.
BEDELL: MARGARET HOGARTH '44, Jan. 13 in Kihei, Hawaii, mother of Margaret Hogarth '58.
BENTHAM: CHRISTIE (RUSSELL) '52, Dec. 28, 2015 in Toronto. BLAIR: NANCY "NAN," Feb. 12 in Toronto, wife of John Blair '65 (Div).
BLEWETT: DAVID, Oct. 25, 2015 in Toronto. Senior Research Associate.
BOTHWELL, WILLIAM '44, June 23, 2015 in St. Catharines, Ont., father of Kevin Bothwell '01 and brother of the late John Bothwell '48.
BORDEN: ROBERT '56, Oct. 11, 2015 in Toronto, husband of the late Jennifer Borden '55.
BURGER: ANTHONY FRANCIS '67, Jan. 9 in Woodlawn, Ont., husband of Pamela Deacon '70.
CLARKSON: STEPHEN '59, Feb. 29 in Freiburg, Germany, brother of the late Max Clarkson '44.
CONRAD: AUDREY '93 (DIV), Sept. 15, 2015 in Oakville, Ont.
COOK: JANET MARY (MACKENDRICK) '42, Jan. 10 in Toronto.
GIBSON: JOHN GORDON '51, March 1 in Toronto, husband of the late Pamela (Mulqueen) Gibson '51.
GILLESPIE: JAY (JOHN DOUGLAS HOWLAND) '78, Feb. 6 in Toronto, husband of Lili (Hofstader), and son of the late Harriet (Morton) '48 and John '48 Gillespie.
GODBEHERE: WALTER, Jan. 31 in Mississauga, husband of Jane (Walker) Godbehere '63.
HOCKIN: JEAN GORDON (COOPER) '46, Aug. 4, 2015 in Halifax, mother of the late Nora Hockin '71.
HUXTABLE: MARK '87, Dec. 18, 2015 in Sydney, Australia.
LAWES: GAVIN '95, Oct. 16, 2015 in Grosse Pointe, Mich.
MITCHELL: MARYBELLE '64, Feb. 26 in Ottawa, mother of James Myers '89.
MACKINNON: MARTHA (MITCHELL) '70, Jan. 8 in Toronto.
MASSINGHAM: ALLAN, Oct. 12, 2015 in Toronto, husband of Heather Gibson '73.
RIGGS: CHRISTOPHER GEOFFREY '63, Jan. 13 in Toronto. SAFARIAN: ED, Jan. 30 in Toronto. Trinity Fellow Emeritus.
SELKE: DOROTHY "RED" (LETTS), Dec. 2015 in Toronto, mother of Gary Selke '78.
SHARPE: MATTHEW, Jan. 27 in Toronto, son of Mary (Manning) '65 and Richard '65 Sharpe.
WATERSTON: KATHERINE '05 Nov. 9 in Guelph, Ont., daughter of Daniel '73 and Jennifer '74 Waterston, granddaughter of Elizabeth (Hillman) Waterston '44, sister of Michael Waterston '96 and niece of Mary Andrews '75, Peter Andrews '71 and Jane Waterston '74.
WATTS: RONALD '52, Oct. 9, 2015 in Kingston, Ont., husband of Donna Watts '53.
WOOD: ELLEN MEIKSINS, Jan. 14 in Ottawa, wife of Ed Broadbent '59.
---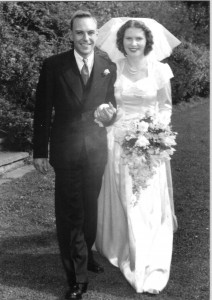 RUTH BELL'56, passed away peacefully in Ottawa on December 16, 2015 at the age of 96.
Bell first came to Trinity in the mid-1950s, following the early death of her first husband, William (Bill) Rolph '40, a young history professor. She went on to earn a BA in political economy while working as a don in residence.
A few years later, Bell completed a master's degree in political science at Carleton University, which she put to use as a tireless advocate of women's rights. She later received a Doctor of Laws, Honoris Causa, from Carleton. Her autobiography, Be a "Nice Girl": A Woman's Journey in the 20th Century (2004), chronicles her many challenges and achievements on behalf of women and children (a copy is available for viewing in the Trinity Archives).
A dedicated volunteer for more than 50 organizations, Dr. Bell was honoured throughout her lifetime with numerous awards, including the Order of Canada. In
2008, she made a visionary endowment to Trinity College, donating $1 million to secure the archivist's position at the College and preserve the rich documentary history of Trinity's long past for generations to come. The Trinity archivist's position was named to honour her late husband, Bill Rolph; his uncle, Frederick Rolph '05, a graduate of Trinity's former medical faculty; and Dr. Bell herself.
"I admired her a great deal and I'm proud to be associated with her through the position she created for the Trinity archivist," says Sylvia Lassam, Trinity's Rolph-Bell Archivist. "She was a volunteer archivist for several organizations, so she understood and appreciated the importance of archives for the historical record. It was gratifying to me that she had a clear sense of what I do and the importance it has to the College. Hers was a truly meaningful gift."