News from classmates near and far

Weddings
Lindsay Fischer '10 and Ian Wylie '15, Aug. 23 in Calgary, Alta.
News
Graeme C. Clark '82 was appointed as the Canadian Ambassador to Mexico.
Deaths
Cordingley: Patricia '51, May 17 in Ottawa.
Gundy: Sarah Josephine, Sept. 24 in Toronto. Daughter of Shauna Gundy '14 (Div).
Hood: Ruth (Charlesworth) '55, Aug. 9 in Toronto. Daughter of A. Winnifred Charlesworth '18 and John Lenigan Charlesworth '20.
Purden: Irene Kathleen "Rene", July 15 in Toronto. Mother of Carolyn Purden Anthony '63 and mother-in-law of William Hanna '58.
Shenstone: Michael '49, Sept. 9 in  Toronto.  Husband of Susan (Burgess) Shenstone '49; father of Thomas Shenstone '74, Barbara Shenstone '75, Mary Shenstone '81; father-in-law of Christopher Harris '81; grandfather of Claire Shenstone-Harris '17.
Book It
HUGH THOMAS '94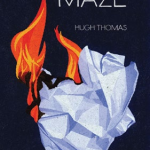 Maze draws on patterns of words, speech, and identity encountered in the wider world—subway  ads in Mexico City, a Dutch-Japanese phrase book, multilingual airplane safety instructions, one of Italo Calvino's invisible cities—the poems in Maze playfully translate the maze of language into moments of amazement. (Invisible Publishing)
MARION (CHAMPLIN) JENSEN '67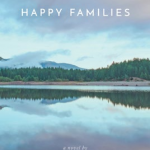 Happy Families: a novel. In 1984 Canada, the country's economic recession and social unrest demoralize the families in a co-op preschool. Materialism and one- upmanship distract the volunteers from their mission of working together to educate their children and build a better world. The preschool's supervisor believes in this mission but politically she is weak. She supervises the children but their parents supervise her. As a leader, can she bring peace to this divided small world? The future is at stake. (TellWell Talent)