|
Brian '82 and Joannah Lawson's visionary gift will support Trinity's leadership in sustainability
By Jennifer Matthews
Portrait by Chris Nicholls
|

On September 27, 2019, millions of students around the world took part in the Global Climate Strike, thousands of them marching on Queen's Park, just steps from the Trinity campus. Mobilized by 16-year-old Swedish activist Greta Thunberg, they demanded that their elected leaders take decisive action to combat climate change. Just days later, on October 2, the
City of Toronto, led by John Tory '76, declared a state of climate emergency, joining the more than 800 local governments who have already done so. Climate change was also a key issue in the October 2019 federal election, especially among younger voters who are challenging the strength of our collective commitment and insisting we do more.
Climate change is widely considered to be the most important issue of our time. The Trinity community understands this, and has designed an Integrated Sustainability Initiative that incorporates green practices into every facet of campus life. "Trinity College has always sought to make the world a better place," says Trinity Provost Mayo Moran, "and by leading the way on sustainability, we wanted to show what is possible and inspire others."
And now, the support of Brian and Joannah Lawson is helping to make that vision a reality.

❋

 

GREEN LEGACY

 

❋
Trinity College has been a green leader on the U of T campus for more than a decade. Faculty, students, staff and alumni have supported innovative projects including rooftop gardens, urban, geothermal heating, solar panels and a rainwater reclamation system. The College is developing a bike recycling and sharing program to promote sustainable transportation for students. Trinity also feeds hundreds of students every day: Recognizing the importance of food to health as well as to both personal and planetary well-being, the College has improved the quality and variety of its meal offerings over the past few years, while working to reduce its food waste and carbon footprint. And in 2018, students initiated a rooftop Urban Agriculture Pilot Project.
In 2018, sustainability became part of the College's academic programming with the launch of the Butterfield Environment & Sustainability Stream in the Margaret MacMillan Trinity One Program. The new stream examines the most challenging issues surrounding human beings, the planet and our future, and is the only program at U of T that allows first-year students to look at sustainability issues from both arts and sciences perspectives. With the new stream came co-curricular programming on issues of sustainability for all Trinity One students, and extra-curricular opportunities like sustainability-focused internships for both first- and upper-year students.

❋ 

BURSTING AT THE SEAMS 

❋

 
As the Trinity community focused on optimizing campus spaces to better align with its green philosophy, the lack of actual space—for residence beds, classrooms and communal areas—was becoming a growing issue.
No teaching and learning space has been added to the College since the Gerald Larkin Building was completed in 1961, yet enrolment has grown by 50 per cent since the late 1980s. And Trinity Provost Mayo Moran says that while the College does not plan to expand beyond its current 1,800 students, the existing population is feeling the crunch.
"Today, just one in four Trinity students lives on the Trinity campus. Each year, the College is forced to turn away upper-year students seeking one of 450 residence spots. Our residences are at 100 per cent capacity with a large waiting list each year. We have to turn away upper-year students, who add so much to the residence community and act as mentors for their younger peers," says Moran.

❋ 

NO ACADEMIC HOME 

❋
Over the past decade, the Margaret MacMillan Trinity One program has become a foundation of the Trinity College experience. Within small seminar settings, first-year students explore global politics, democratic governance, law, health care, environmental sustainability and biomedical discovery. These intimate classes enable students to forge closer connections with one another and with leading thinkers while they establish the intellectual foundation for future study across a range of interdisciplinary academic programs.
Trinity One's stellar reputation has fuelled its growth. What began as a small program 10 years ago has grown to include 153 students. The resulting pressure on classroom availability— few classrooms are available and only one of them is accessible for people with disabilities—means that sessions are scattered across the university campus, undermining Trinity One's goal of encouraging a sense of connection and personal interaction between faculty, staff and students.
❋ 

A NEW BUILDING ON THE TRINITY CAMPUS 

❋
After extensive consultation with students, alumni, staff and faculty, and a comprehensive master planning exercise, it became clear that only a new building could solve the College's space and infrastructure challenges.
|
"The Lawson Centre for Sustainability will elevate every aspect of life at Trinity," says Provost Moran. "It will enable us to restore the proportion of students living on campus to 40 per cent. It will mean that our Trinity One students can actually take all of their classes on the Trinity campus. And it will provide a home away from home on campus for our commuter students."
|
In early 2019, the College submitted a development application for rezoning to the City of Toronto for the proposed site of a new building, on Devonshire Place. At the same time, a team of alumni, students and staff with expertise in architecture, finance, green technologies, heritage properties and land-use planning came together to review proposals from architectural teams for the design and building of the new space. "Rather than a design competition, we chose a qualifications-based search, focusing on breadth of relevant experience, design excellence, track record of successful collaborations, and the ability to solve the unique spatial, technical and programmatic challenges of Trinity College's project," says Trinity Chancellor Bill Graham, who chaired the Architect Selection Advisory Committee.
The committee unanimously chose Mecanoo Architecten from the Netherlands, led by world-renowned architect Francine Houben, in partnership with Toronto firm RDH Architects Inc. (RDHA) to design and build the College's new building. This is a challenging brief—it requires respecting the rich history of the campus while creating accessible welcoming space that will have a positive impact on the lives of its inhabitants and on the environment around it.
But the College believes the design team is up to the job, says Moran: "They are working on a vision for Trinity that unites the whole campus, incorporates green spaces into student life, and complements the historic beauty of the College with a walkable human-scale building."

❋ 

UNPRECEDENTED ALUMNI SUPPORT 

❋
Enter two members of the Trinity community who believe as passionately in the College's students as they do in their own responsibility to make a difference wherever they can.
Brian Lawson '82 and Joannah Lawson (Master of Industrial Relations '89, U of T) created The Brian and Joannah Lawson Family Foundation to promote human and environmental health through nutrition and sustainable food practices. For the Lawsons, the two goals are perfectly intertwined: "If you improve the health of soil through organic matter it absorbs more carbon, improving the environment around it," says Joannah Lawson. "And food grown in organic soil is more nutritious for the people who eat it. There are no trade-offs— it all works together."
Growing up, healthy eating was a way of life for Joannah, whose first real exposure to less-healthy options was when she went away to university. "That first year I ate a lot of junk food," she recalls. "It was the first time in my life I can remember feeling depressed, although I didn't connect the dots back then."
When she became a mother, food became a major focus for Joannah, both during her pregnancies and as she nourished her children (Tristan, 20; Alexander, 18; and Gillian, 15).
"I became acutely aware of how differently my children behaved depending on what they had eaten," she says.
"The penny dropped for me when I realized my work could be a logical extension of my previous career in corporate change management, so I went back to school to study nutrition. Now my career is still about change management, just specializing in the food system." A registered nutrition consultant, Joannah plays a leadership role in the Lawson Family Foundation's work to advocate for healthier food that is accessible to all, and for changes to food production practices to mitigate climate change and improve human health. She has also worked with Trinity College over the past few years to help improve the quality and range of its food options, in addition to having served on Trinity's Board of Trustees.
Read: Trinity College Receives $10 Million Landmark Gift to Launch Integrated Sustainability Initiative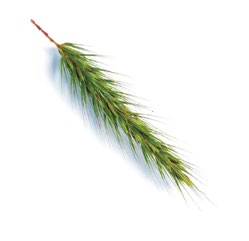 ❋ 

A LANDMARK GIFT 

❋
Recognizing the potential impact that this new building could have on the entire Trinity community inspired the Lawsons to make the largest single gift in the College's history: They have donated $10 million to help make Trinity's vision of a sustainable and beautiful new space a reality.
The Lawsons are also helping to take Trinity's aspirations to a whole new level through broader support for the College's Integrated Sustainability Initiative. With The Lawson Centre for Sustainability as its centerpiece, the initiative aims to integrate principles of sustainability into daily life at the College, from the dining room to the classroom to living spaces.
"We knew that the leadership team at Trinity was fully committed to sustainability and nutrition through Joannah's work with the College on their food systems, as well as the leadership gift from George and Martha Butterfield," says Brian Lawson. "We know that the students embrace this as well, in part from meeting so many of them in connection with Trinity One sustainability events. When the opportunity came to support these efforts we strongly wanted to support this vital initiative."
The The Lawson Centre for Sustainability will be an essential component of the Initiative, with spaces for urban farming where students can complement their sustainability studies in the classroom. The design team is also exploring alternative energy sources such as solar and geothermal heating and cooling, the use of cross-laminated timber structures, small-footprint kitchens, advanced composting technologies, and new approaches to minimizing food waste. "We're shaping a program within a building that itself is working toward net-zero [buildings that generate 100 per cent of their energy needs onsite] goals," says Joannah.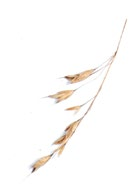 ❋ 

A GAME-CHANGING INITIATIVE 

❋
But the College's sustainability ambitions go beyond the new building itself.
|
"So often we follow the lead of our students," says Provost Moran. "They inspired us with their work on sustainability around the College, their leadership on climate change and their hope that they would have programs and opportunities that meaningfully addressed the issues that mattered most to them."
|
The College recognized this when it introduced the Butterfield Stream on Sustainability and the Environment for first-year students. The Lawsons' support will now make it possible for Trinity to weave sustainability into its upper-year and co-curricular programs as well. As part of the Integrated Sustainability Initiative, the College will be able to increase course offerings, research opportunities and internships as well as to connect with partners at U of T and in the community. It will transform the College into a "living lab," creating connections across academic offerings and enabling research projects focused on the new building.
The Lawson Centre for Sustainability's Farm to Table program will be an example of the living lab in action. This program will include a participatory urban farming initiative as well as eco-friendly food preparation, consumption and waste management.
The program will also enable research on urban farming and support co-curricular activities that link the student experience to opportunities in the academic programs. The "table" component will include a beautiful community kitchen space that will serve as a hub for engagement around food and sustainability, something especially important to the Lawsons. "The human history of sharing food together as an act of community is a powerful promoter of health," says Joannah. "And when that food is healthy and unprocessed, it feeds beneficial gut microbes, contributing to better physical and mental health. For students this is especially vital."
It's impossible not to be infected by the couple's energy and enthusiasm for this new undertaking. "We think Trinity is already a leader in sustainability and aspires to build on this," says Brian. "We are delighted to have the chance to help out."
|
"We are supporting an environment that will change the conversations every day about sustainability through the building itself and the programs that take place within it," adds Joannah. "We're talking about inspiring the brilliant minds of the Trinity community to go out and create the transformative change that the world needs. This is going to be amazing for years and years to come."
|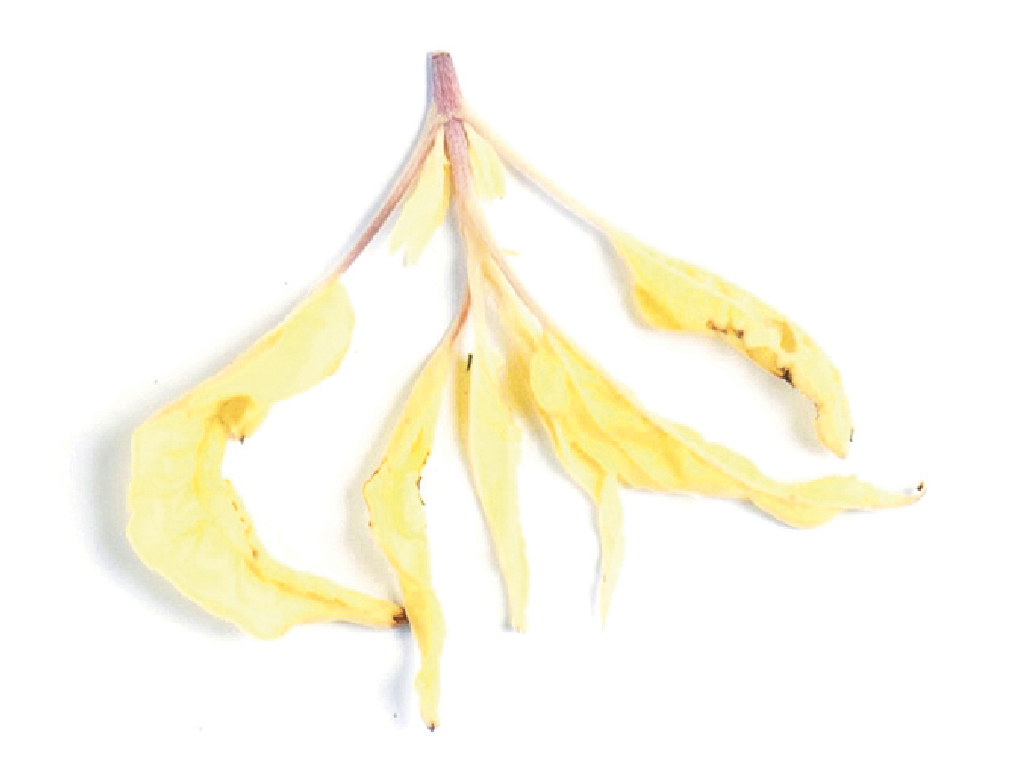 ---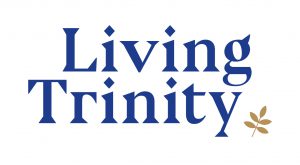 ---
The $40-million Living Trinity Campaign is a visionary effort to create an unparalleled educational opportunity by making strategic investments to support students and enhance academic programming. The centrepiece of the campaign is a sustainable new building that will enhance our historic campus and transform the student experience.
Living Trinity is a campaign that will build on decades of support from alumni and friends who continue to "Live Trinity" by belonging to a supportive and tightknit community that values shared experiences rooted in excellence and achievement.
Stay tuned to upcoming issues of Trinity magazine to learn more about the Living Trinity Campaign and how you can get involved!