If you have published a book within the past six months or have one coming out in the near future, please e-mail the editor a high-resolution jpg of the cover, along with a 50-word-or-less description of the book and its publication date. magazine@trinity.utoronto.ca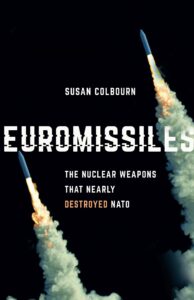 SUSAN COLBOURN '09
In Euromissiles, Colbourn tells the story of the height of the nuclear crisis and the remarkable waning of the fear that gripped the globe. The book is a history of diplomacy and alliances, social movements and strategy, nuclear weapons and nagging fears, and politics. To tell that history, Colbourn takes a long view of the strategic crisis—from the emerging dilemmas of allied defense in the early 1950s through the aftermath of the INF Treaty 35 years later. (Cornell University Press)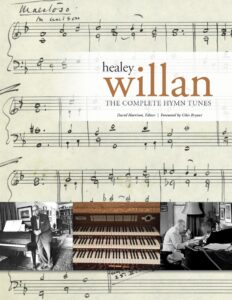 REV. CANON DR. DAVID HARRISON '89, '98 (M.Div)
For the first time, all 32 hymn tunes composed by Healey Willan, who was the University of Toronto organist for many years, have been assembled in one place by the Reverend Canon Dr. David Harrison. This collection includes tunes never published.
THE HON. PETER HOWDEN '62
Blood and Glass: Leaders of Vision in Medieval England and the Tragic 'What If' of Vietnam is a series of profiles of three English monarchs and the mother of one of those monarchs. The book moves forward to 1960s America and the questions, "what if Kennedy had lived and been re-elected? Would the U.S. war in Vietnam have happened, or was a different policy being formulated for Vietnam?" The meeting place for each part of the book lies in the correspondence between the two periods and the parallels and common themes in the lives of the protagonists. (Friesen Press)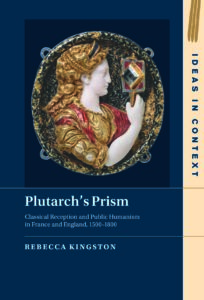 REBECCA KINGSTON '85
In Plutarch's Prism, Rebecca Kingston explores how Plutarch was translated into French and English during the Renaissance, and how his works were invoked in political argument from the early modern period into the 18th century, contributing to a tradition she calls public humanism. The book then traces the shifting uses of Plutarch in the Enlightenment, leading to the decline of public humanism. Throughout, the importance of Plutarch's work is highlighted as a key cultural reference and for its insight into important aspects of public service. (Cambridge University Press)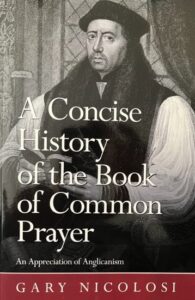 REV. DR. GARY NICOLOSI '83
Gary Nicolosi has published his second book, A Concise History of the Book of Common Prayer, which surveys the history of the prayer book from the early 16th century to the 21st century. The book is designed for parish study groups and forums as well as for personal reflection.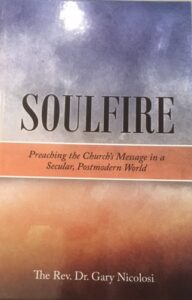 Gary's first book, SoulFire: Preaching the Church's Message in a Secular, Postmodern World, was published in December 2020. The book is not only for clergy and divinity students who want to learn how to communicate in a new, emerging world, but also for interested lay persons and seekers who want to explore the richness of Christian faith. (Author Solutions Inc.)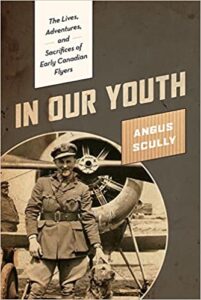 ANGUS SCULLY '69
In Our Youth explores the lives of 32 young Canadian military and civilian flyers, viewed through the medium of archival photography. These young men were pilots in the First World War, a time when flying was pure adventure and danger. Although much of the book is focused on military experiences—including the mental stress and injuries faced by pilots who had barely reached adulthood—the book looks beyond war, examining the fascinating world of civilian aviation from 1908 to 1941. (Heritage House)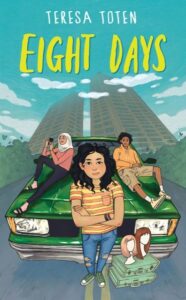 TERESA TOTEN '78
Sami isn't a crier. She's found it better to be useful, so people keep you around. From the towers of Thorncliffe Park to Chicago's south side, and back again, Sami and an unusual entourage set off on an eight-day journey that will change her life forever. Eight Days is a memorable ride. (Scholastic Canada Ltd.)