Looking back–and moving boldly forward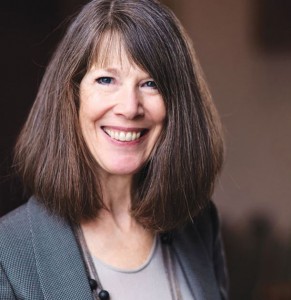 Fall on the Trinity campus is punctuated for me by fresh, eager faces and the buzz of a new academic year. It's also a time that is steeped in traditions, from Gowning-in to Convocation to this year's 40th annual Friends of the Library Book Sale (and what a sale it was!). We are a community that deeply values its traditions and history. Our new Trinity Archives is an exciting work-in-progress and further evidence of the value we at Trinity place on our shared history.
But that love of tradition does not mean we dwell in the past. We are a college that encourages new, big ideas and the thinkers behind them. I have been reminded of this throughout my strategic plan consultations with the Trinity community. With the support of our Board of Trustees we are developing a plan that focuses on three key pillars: People, Place and Program. I look forward to sharing it with you in the coming months.
Our students are, of course, at the core of everything we do. Informed by the feedback we received through our recent Student Experience Survey, we are taking action on some of the key areas of need identified by our students.
One of our highest priorities is improving the resources available to Trinity's students in the area of mental health and wellness. I am pleased to share the news that since October, Trinity has had a mental health counsellor—a registered psychologist—on campus two days a week, providing a range of professional, confidential supports to our students. We are also working on some exciting larger initiatives in this important area. Trinity has always been about developing the whole person and we are committed to nurturing our students in every possible way. To that end, we are also looking at the overall Trinity experience, from the food we provide to the cultural opportunities we offer.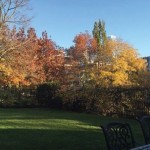 No comment about student supports would be complete without a mention of alumni. As I have learned in my relatively short time here, Trinity's alumni are passionate about their College. We could not support our students the way that we do without your help. So many of our programs are made possible through the generosity of donors, whether they choose to support specific projects through annual events like Reunion, or to give to the Trinity Fund to enable us to direct funds where they are most urgently needed.
To all of you who gave to Trinity over the past year in so many ways—through your time, your financial donations, and your expertise—thank you, for continuing to play an active role in making your College a home for tomorrow's leaders. Your influence is continuing to make a world of difference.
Until the New Year,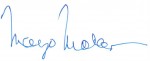 Mayo Moran, Provost