April 15, 2020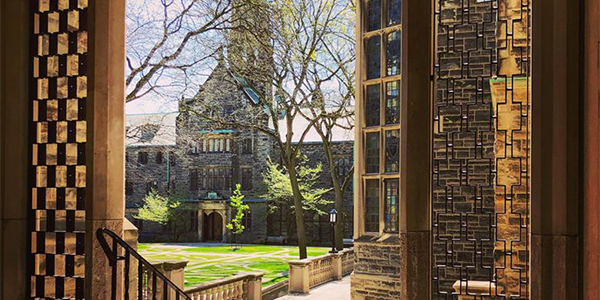 The world has changed quickly and dramatically in the last few months. While no one has been exempt from adjusting to this new reality, Provost Mayo Moran, who lives on campus in the Provost's Lodge, has a unique view of how life at the College has changed. From sending our students home, to finding new ways to connect with friends and loved ones, we asked Trinity Provost Mayo Moran five questions about life at Trinity College during the current crisis.
**********
Trinity Magazine

:

What has been the most inspiring and uplifting thing you have seen over the last few weeks?
Mayo Moran: The care and attentiveness of every single person here at the College to do whatever is necessary to care for our students at this difficult time. Sometimes that was making sure that they got home safely, assisting with unexpected travel arrangements, helping with move out, or finding ways to stay in touch. And we still have such wonderful staff coming in to the College every day to make sure that our students who can't go home are taken care of, fed nourishing food and safe but not alone. Our student services, facilities and food staff have done an incredible job.
TM: What has been the most difficult thing for you during this time?
MM: I love my workplace and the people that bring it to life—from the staff, to the faculty, to the students. I think that the saddest thing is seeing the Quad deserted and quiet on a beautiful spring day like today.
TM

: If you had one message for Trinity College alumni, what would it be?
MM: Thank you all for your amazing messages of encouragement and offers of support as we go through this unprecedented time. I feel lucky to work in a community with people who are so caring and committed. Most of all, take good care of yourselves and we look forward to seeing you when the period of isolation has past and we can throw our door open wide to welcome you once again!
TM

:

What have you learned as a result of isolating at home?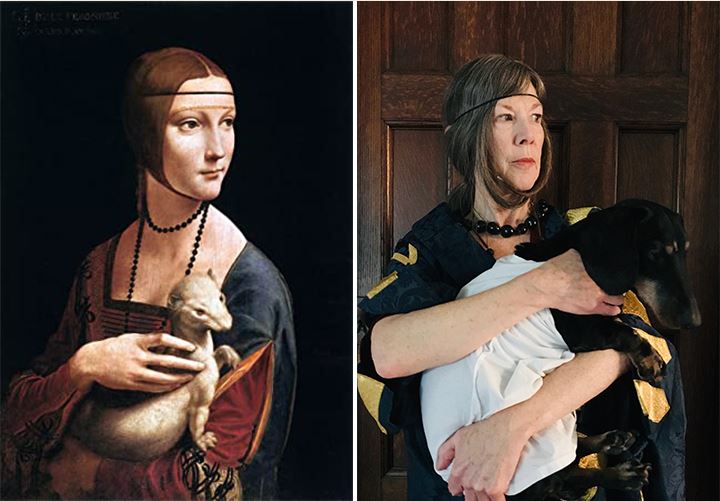 MM: I am inspired by how resourceful and creative people have proven to be—how they find ways to connect with each other across distance. One example is all of the musicians doing amazing concerts, the people offering yoga and cooking lessons online. One of my favourites is the Getty Museum's amazing art challenge….more to come on that!
TM

: What has been the upside of  all this time at home?
MM: Alfie—our 16 year old dachshund—is really happy with so much company all day! He is teaching me the virtues of "sheltering in place"!