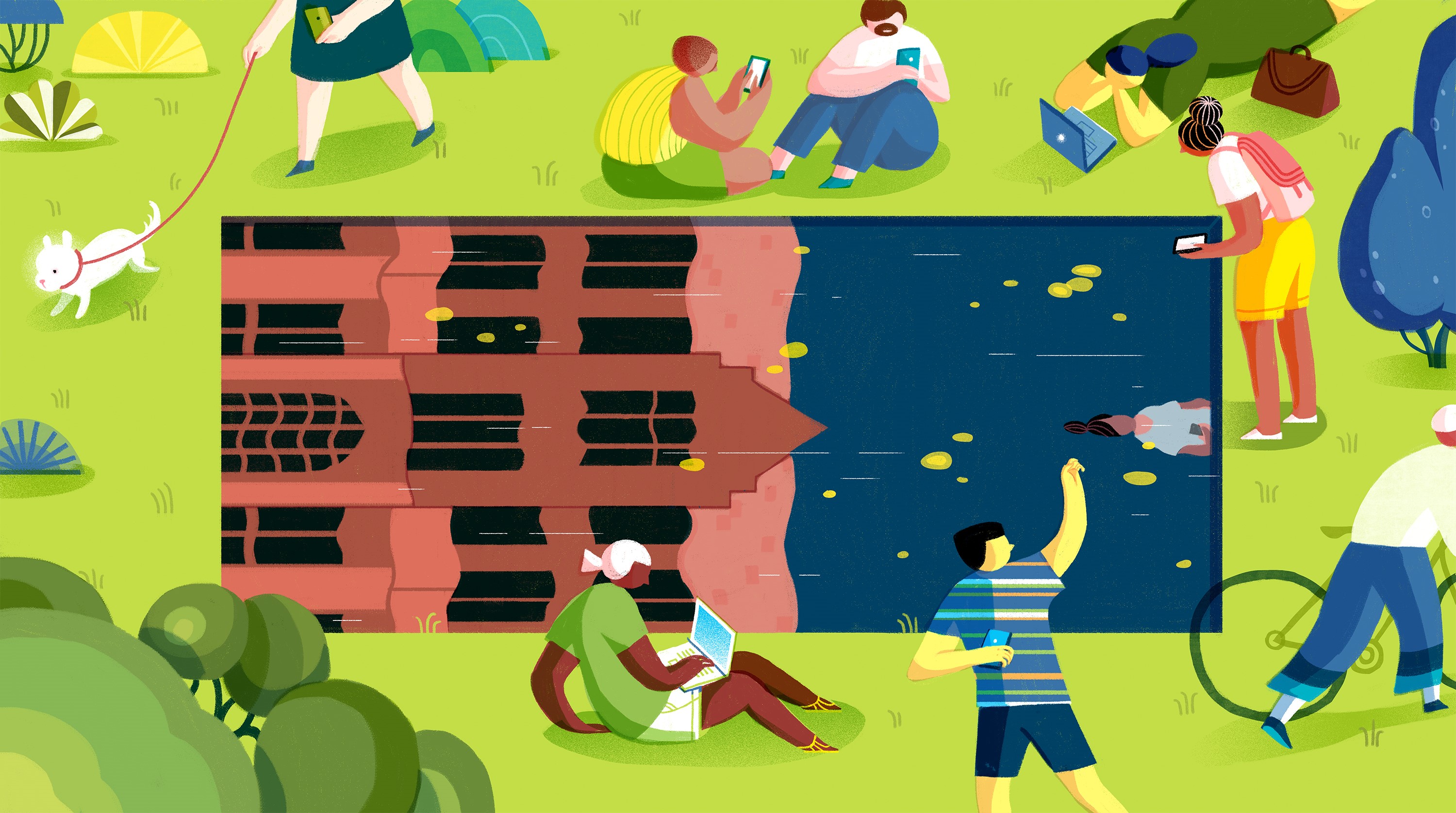 From information experts to memory custodians to a community-centred "third space," the Graham Library is more essential for today's Trinity students than ever before
By Jennifer Matthews  |  Illustrations by Wenting Li
FOR MANY TRINITY ALUMNI, the Library was their main source of information when it came to tackling research projects and essays. And if you were a student at the College anytime before the early 1990s, chances are that the bulk of your library research came from books.
Today's students are navigating a very different world, having never known a time without internet access. These digital natives have grown up with the ability to immediately Google virtually any question that comes to mind (in fact, few of the class of 2022 can recall a time when "Google" wasn't a verb in the Oxford English Dictionary, as in "To search for information about (someone or something) on the Internet using the search engine Google").
With all this information at our fingertips, accessible from virtually anywhere, what then is the value of the campus library for today's students?
When it comes to Trinity's John W. Graham Library (known widely as the Graham Library), the answer to that question is ever-evolving.
Information overload
Author Neil Gaiman once said, "Google can bring you back 100,000 answers, a librarian can bring you back the right one." Indeed, the challenge for today's students is not in finding information, it's in wading through the deluge of "fake news" and pre-digested facts to find credible sources. And Trinity's librarians provide not only access to a vast array of online and print sources, but also coaching in the skills students must develop to locate exactly what they need.
Student outreach: An ongoing conversation
At the Graham Library, a small but mighty staff team of 10 serve the College's population. "Service is at the core of what we do," says Nicholls Librarian and Director of the John W. Graham Library & Trinity College Archives John Papadopoulos. In fact, helping students navigate the very technology that some might believe is making libraries obsolete is contributing to making them more powerful and essential than ever before.
Journalist Linton Weeks sums up the role of today's librarian well: "In the nonstop tsunami of global information, librarians provide us with floaties and teach us to swim."
Every member of this year's incoming class, for example, will receive an email in September introducing one of the College's librarians and the services they can offer. Known as the Personal Librarian Program, this outreach is designed to increase awareness of the Library's services among first-year students and ideally, establish a lifelong relationship between with the Library.
The Personal Librarian Program began at U of T in 2012 and was designed in part to help students navigate the University's massive library network — 44 libraries on three campuses. Emails cover topics from how to read a call number or write a citation, to where to find non-academic resources on campus, to how to access term paper research support through a personal librarian, for example.
Librarians in the classroom
Personal Librarians are only one way that Trinity's librarians are connecting with students. Librarians also visit most classes in the Margaret MacMillan Trinity One Program throughout the academic year, teaching research skills tailored to specific projects. "Researching through primary sources is an important part of scholarship, as is analyzing published information," explains Papadopoulos. And Trinity One's smaller classes provide an ideal environment to help students learn direct research skills that many students don't develop until later in their undergraduate or even post-graduate careers.
"In my experience, the best way to learn how to do research is to use the skills in the context of a particular assignment or information task," says Instructional and Reader Services Librarian Courtney Lundrigan. "Most often, I teach to a specific assignment, so the material covered reflects a certain set of skills or resources that an instructor wants their students to learn to successfully complete their assignment. In some cases, I teach some more general approaches to research, like how to formulate a research question, finding books and articles, where to find primary sources, how to properly cite, and the ever-important how to evaluate resources."
Supporting student success
For Angela Hou, who will graduate in 2019 with a double major in International Relations and Contemporary Asian Studies, Lundrigan made an impression when she taught her Trinity One class how to conduct bias checks and credibility checks on internet sources. So, when it came time for Hou to write a paper examining the public reaction to the establishment of the People's Republic of China in 1949, she made an appointment with Lundrigan. "I was nervous about how to approach the essay," she says.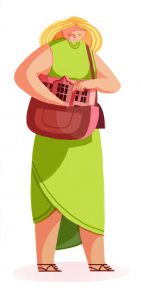 Lundrigan helped her locate relevant newspaper articles, transcripts of Chairman Mao's speeches, and a range of archival materials. "Courtney is brilliant," says Hou. "There is no way I could have done that on my own. I probably would have taken a more conventional route, using websites and books, but she helped me access sources I wouldn't have known about. And she helped make me much more efficient and effective in my research."
That paper ultimately garnered Hou the 2017 U of T Libraries' Undergraduate Research Prize. The $1,000 annual award is given to students who demonstrate innovative and effective use of a wide variety of sources, from scholarly journals and primary sources found in archives and government documents, available through the U of T library system.
Hou hopes more of her peers will take advantage of the Personal Librarian Program. "Courtney is always able to answer my questions, big and small. She really supports my learning."
For her part, Lundrigan hopes that the learning extends beyond specific project support: "An important part of my role is to develop that sense of curiosity and discovery in all aspects of students' lives," she says.
Behind every productive faculty member: A librarian
The Graham Library team supports other members of the Trinity community as well. One example is the Library's recent launch of Graham InfoExpress, a premium time-sensitive document delivery service exclusively for faculty, instructors, and fellows conducting research. The service retrieves books, articles, and other materials from the Graham Library, other U of T libraries, online databases, and inter-library loan. Items are delivered to and picked up from faculty offices, with most requests being filled within three business days. The service-oriented approach reflects the Library team's shift toward becoming a more integrated part of academic life at the College. "We see ourselves as partners not only to students but to the Trinity teaching community as well," says Papadopoulos.
The service was created at the U of T Law library in 2004 by former Chief Librarian at the Faculty of Law, Beatrice Tice. Papadopoulos witnessed its "transformative effect" on faculty first-hand, continued it when he became Chief Law Librarian in 2008, and was eager to implement it at Trinity when he took on his current role in 2015. Interlibrary Loans & Course Reserves Technician Adrienne Findley-Jones manages Graham InfoExpress, which will be available to all Trinity and Wycliffe College faculty this fall following a successful pilot in early 2018.
Says early adopter Marsha Hewitt, Professor of Social Ethics and Religion in the Faculty of Divinity, "Since the creation of Graham InfoExpress, Adrienne and the team have made my research life immeasurably easier. They are extremely helpful in saving me time, so I can write. I get all the books I need, in a timely way. I love this service!"
Powerful alumni support
Many of Trinity's alumni are also deeply connected to and supportive of the Graham Library. Formed in 1975, The Trinity College Friends of the Library is a group of committed alumni and friends who generate incredible support for their College year after year. The group's main fundraising event is the Friends of the Library Annual Book Sale, which takes place each fall after nearly 11 months of preparation, all undertaken by volunteers. Each year, the Friends of the Library assigns funds to a Trinity library project – the group was instrumental in the building of the Graham Library, secured an endowment for the position of head librarian, has acquired special collections, and this year is partially funding the new contract role of Student Outreach and Archival Projects Librarian. Says Nancy Graham '58, President of the Friends of the Library, "The level of commitment to our group is astonishing. We have generations of families who have been connected, and most of the women who started it all in 1975 are still active Friends."
Trinity's memory: Bridging archives and library collections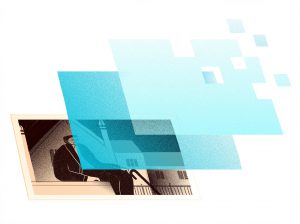 Following the lead of Library and Archives Canada, which was formed in 2004 from the joining of Canada's National Archives and National Library, the College is forging stronger links between our archives and library.
A key step was the creation of a new contract staff role this year — that of Student Outreach and Archival Projects Librarian. Christopher Hogendoorn '14, who worked in both the Graham Library and the Trinity College Archives while completing his undergraduate degree, is uniquely qualified for this position and is excited about helping to bridge the gaps between Trinity's two memory institutions.
The student outreach part of Hogendoorn's role will include community-oriented initiatives such as digital literacy pop-ups at various locations on campus and free Trinity Title Talks. More than 160 students, faculty and staff attended the first Trinity Title Talk in January 2018, to hear Trinity College Fellow and U of T Professor of English Nick Mount discuss his book Arrival: The Story of CanLit.
Hogendoorn will also be working closely with Rolph-Bell Archivist Sylvia Lassam to help increase student and faculty use of the Trinity College Archives. "We are both very oriented to making the archives serve the Trinity academic program," says Lassam. Especially exciting to both Sylvia and Christopher is the opportunity to work with Trinity One faculty to incorporate primary research of archival materials into class projects.
The archival aspect of this new role will focus on the digitization of Trinity's extensive photograph collection. There is ample evidence to suggest that the availability of archival assets in digital form not only makes them more accessible to users worldwide, it also increases interest in seeing the original artefact.
"There is an emotion, a visceral response that happens when you come into contact with an original document that nothing can replace," said Librarian and Archivist of Canada Guy Berthiaume in a 2017 speech.
Cataloguing & Digital Services Librarian Kate MacDonald agrees. "So many people don't know what we have and digitizing our rare and special collections will help to increase that awareness. Students are often surprised to learn that they can come in and actually leaf through a text from 1492."
Papadopoulos proudly adds that the Graham Library owns 39 such incunables – books printed before the year 1501 – noting, "To be able to work with something that's over 500 years old is even more valuable to someone who is a digital native."
Distinctly Trinity: The College's special collections
Incunabula are only one part of Trinity's rare and special collections, which attract researchers and academics from around the world. The ongoing digitization of these resources will further expand the College's profile internationally and within the U of T library system.
The Library's collection of over 200,000 volumes is strongest in the humanities; in the theological disciplines supporting the programs of the Trinity College Faculty of Divinity and Wycliffe College; and in history, political science, economics and other subjects relevant to Trinity's interdisciplinary undergraduate programs.
Among them are the Society for Promoting Christian Knowledge collection, established by Trinity founder Bishop John Strachan as the College's first divinity library and the first library collection at what would become U of T; the Strachan collection, which includes volumes from John Strachan's personal library; the Churchill collection, widely recognized as one of the world's more comprehensive collections of Sir Winston Churchill books, pamphlets and memorabilia; the Richard Hooker collection, considered to be the definitive collection of the works of Anglican theologian Richard Hooker; the Eric Gill collection, comprising books, pamphlets, drawings and engravings of the noted artist and craftsman; and the G8/G20 Research Collection, which includes media emanating from the G7/G8 and G20 economic summits as well as analytical material produced by U of T's G8 Research Group.
Top reasons for alumni to visit the Graham Library
There are plenty of good reasons for alumni to hang out at the Graham Library, too! A few of them:
1. Explore the special collections
2. Take advantage of your
free library card
3. Use the scanner
4. Enjoy a quiet reading space
Community and the concept of "third place"
In sharp contrast to the highly visible Robarts Library, which sees as many as 18,000 visitors on a busy day, the Graham Library is tucked within the Munk School of Global Affairs building and is barely visible from the street. Students say that is part of its appeal.
"It's like a hidden gem," says Angela Hou. "In first year, the Graham Library was a place for me to escape from residence life to work. After I moved off campus in second year I used it even more, as a space to work between classes. It's cozy – especially in winter."
It is easy to understand the Library's appeal: Dark wood bookcases, tapestries, brocade chairs, bright meeting rooms, lounges – even a working fireplace – are all part of the décor. Opened in 2000, the space was designed to integrate seamlessly with the College's historic architecture and create a welcoming yet modern space for visitors.
Between April 2017 and April 2018, the Trinity community visited the Graham Library nearly 185,000 times. For many, it represents an ideal "third place." There is growing interest in the concept of third places: Our first place is home, second place is work, and third place is more of a community space, a welcoming place that invites us in.
While a coffee shop can also represent a third place, Hou is quick to point out that the Graham Library "is the place where you buckle down and get work done with few distractions." She adds that Graham's meeting rooms are great for group study sessions, and the Rhodes Room has the best lounge chairs on campus. (Some students might also find it inspiring to work in a space that features framed photos of each of the College's 43 Rhodes Scholars.)
Beautiful surroundings aside, the staff team is quick to point out that the Graham Library's core value is in enhancing the student experience. In addition to personal librarian support, students also have access to laptop loans, free scanning of library materials, audio-visual equipment, and bookable study rooms that are "perfect for team meetings," says Hou.
"The Graham Library is not why I chose Trinity," she adds. "But it has become one of the most important reasons for me to come back to campus even though I live off-campus now."
That is music to Courtney Lundrigan's ears. "One of the biggest misconceptions we see with students is that the Library is a building of books. While that's true, it skims the surface. We are also a team of people, curated collections and services, all designed to make your experience at Trinity a better one."
Do you have your free alumni library card?
Alumni can access the Graham Library with our special alumni library card. Available during business hours Monday to Friday, the card is free to all Trinity alumni. Note: The Trinity alumni library card grants access only to the Graham Library. Alumni can apply also for a U of T library card (for a fee).