Changes are always a bit of a gamble.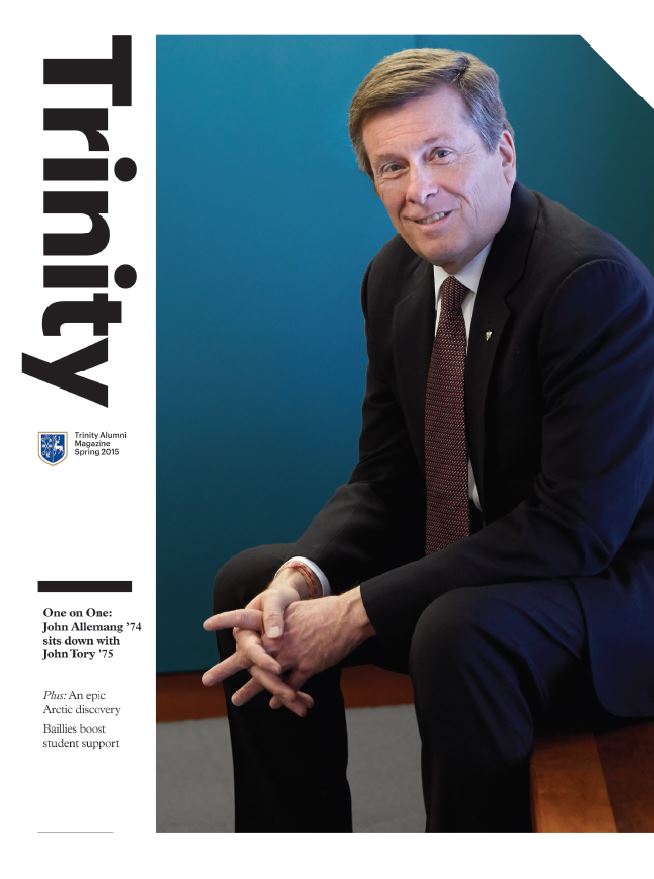 That's why we're pleased that so many of you have responded so positively to our refreshed approach to Trinity magazine.
As we promised in our last issue, we're growing our online channels to offer you more ways of connecting with your College. In that spirit, we're proud to officially launch the Trinity magazine website at www.magazine.trinity.utoronto.ca.
This new format will supplement the print edition of the magazine and offer you the opportunity to connect more directly with us, and with each other. Want to respond to something you've read? It's as simple as inputting your name, your comment, and clicking "post" to get the conversation started. In addition to a more interactive, online layout of the magazine, you'll also find links on the website to send us your news, update your address and preferences, link to the Trinity online events calendar, donate to the College, and more.
Please check it out and let us know what you think. Start an online conversation about one of the stories. We're listening.
Jill Rooksby
---
Congratulations!
Congrats to iPad winner Shauna Gundy '14, who was Co-Head of Divinity in 2011 and 2012 and is currently working toward her Master of Divinity degree at Trinity.
Shauna was the lucky winner of an iPad mini 3 after she entered our "update your email address" contest in the Spring issue.
We hope she'll enjoy reading Trinity online using her new toy! To make sure you're up-to-date on all the latest Trinity news and events, send your email address alumni@trinity.utoronto.ca