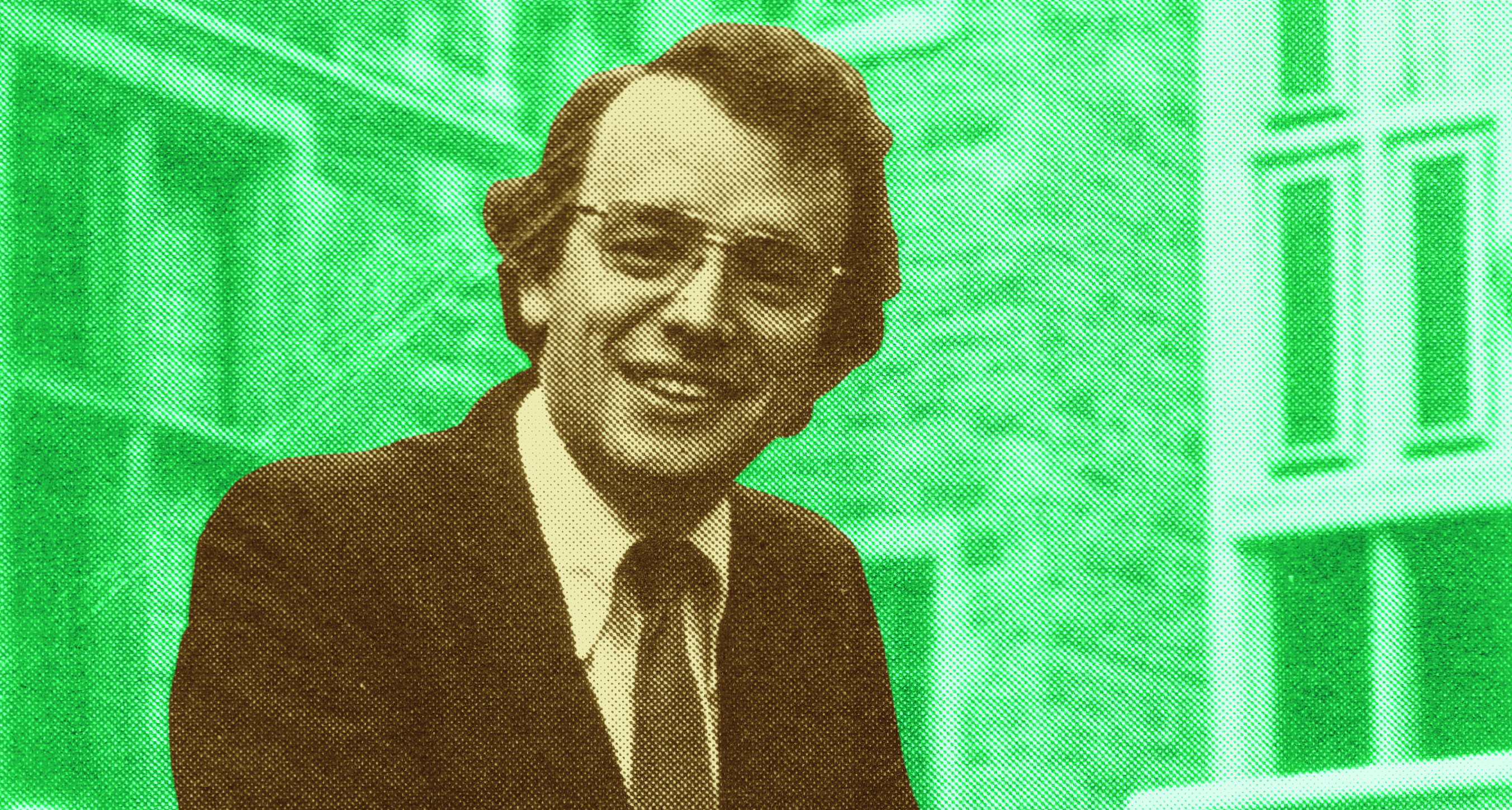 In 2017, Trinity's Faculty of Divinity will mark two significant milestones: The first is the 175th anniversary of the faculty's founding. The second is the stepping down of Trinity's long-time Dean of Divinity David Neelands.
By Jennifer Matthews
Neelands will complete his third term as Dean of Divinity and Margaret E. Fleck Chair in Anglican Studies on June 30, 2017. And while he will continue to teach at the College, for those who have worked with David over the past five decades, his departure as Dean marks the end of an era.
As a teenager in the 1960s, Neelands thought he would study math and physics after high school. But his teachers urged him to pursue philosophy. He completed his joint Honours B.A. in Philosophy and English in 1965, and his Masters in Philosophy in 1966, both at Trinity, and began working as a full-time lecturer with the College's Philosophy Department.
Still, Neelands recalls, he "wasn't fully satisfied with philosophy." He left Trinity to study theology at Oxford, but it wasn't long before the pull of the College brought him back to campus. "I had worked in the Registrar's office prior to leaving for Oxford, and when the position of Registrar opened up, they offered it to me," he recalls. "I couldn't say no to the opportunity of working with [then] Provost Ignatieff."
After merging the offices of the Registrar and the Dean of Students, Provost Ignatieff appointed Neelands Dean of Men in 1975. Neelands married fellow Trinity graduate Mary Bosworth '75 "a day before I started as Dean," and they moved into the residence on campus.
For the next five years, Neelands was both Registrar and Dean of Men. He and Mary hosted monthly teas for students in their small apartment, and welcomed their first son, Andrew (their youngest son, Peter, graduated from Trinity in 2006). Neelands also found time to complete his Masters of Divinity degree (1978).
Once his term as Dean of Men was completed, Neelands began teaching Theology and History, working toward his Doctor of Theology degree (1988), and continuing his role as Registrar until 1988. He then spent the next decade as Assistant Vice President of Student Affairs at U of T, before becoming the Director of the Toronto School of Theology in 1999.
In 2002, Neelands was asked to lead the Faculty of Divinity. "David has an amazing combination of administrative and pastoral skill, along with a deep love of Trinity," says Linda Corman, retired Nicholls Librarian and Director of the John W. Graham Library. "That's why it really was a gift to the College when he agreed to become Dean of Divinity."
Corman, who worked with Neelands for 35 years, is quick to add that his career as a scholar has also been of great benefit to his students and to the College as a whole. "The Graham Library has a fantastic collection of the works of Richard Hooker, thanks to David's ongoing research and theological connections," she says. (Neelands' doctoral thesis was on Hooker, a highly regarded 16th-century theologian often referred to as the "Father of Anglicanism").
Sylvia Lassam, Trinity's Rolph-Bell Archivist, describes Neelands as "kind, generous, and widely respected. David is a true consensus builder."
"David has made a remarkable contribution to Trinity College and especially the Faculty of Divinity," says William Westfall, author of The Founding Moment: Church, Society, and the Construction of Trinity College. "Unlike some who try to apply narrow tests to the Church, he has pursued a very inclusive ideal that has allowed him to build a strong community, renew the Faculty, and raise new resources."
As a teacher, Neelands "encourages his students to push the envelope and be current in their understanding of what's happening not only in theology but also in the world around them," says Jonathan Lofft, Adjunct Professor in the Faculty of Divinity. He adds that Neelands' influence extends far beyond the Trinity campus: "It's impossible to go anywhere in Toronto with David without people stopping him on the street to say hello." Small wonder, given Neelands' additional roles as Honorary Canon of St. James Cathedral, Honorary Assistant Priest of St. Anne's Anglican Church, and Honorary Assistant Priest at St. Thomas's Anglican Church.
But Dean Neelands isn't eager to discuss his distinguished career or sphere of influence, admitting he is uncomfortable with any fanfare over his upcoming departure. He also confesses he won't miss the daily deluge of emails and meetings. What he's looking forward to: More time for family, for travel, and for "fixing up" his Victorian home. He is also enthusiastic about continuing his role as professor at Trinity.
"Teaching has always represented a moment of freedom," he says. "For me, it's always about the people."