MARRIAGES
THE REV. DR. GRAHAM COTTER '46 and MARGARET BAILY, April 23 in Port Hope, ON.
DEATHS
BEALE: FELICITY (MONDERER) '61, Aug. 19 in Melbourne, Australia.
BROWN: GEORGIA (BLAKELEY) '58, Nov. 19, 2015 in Lindsay, ON.
CLARKE: AUSTIN '00 (HON. DSL), July 24 in Toronto.
FANTHAM: ELAINE, July 11 in Toronto. Honorary Fellow of the College. Read John Allemang's ('74) touching tribute to Dr. Fantham in the Globe and Mail.
HONEY: RICHARD, Sept. 27 in Cobourg, ON. Husband of the late Betty Honey, mother of Chris Honey '84 and mother-inlaw of Karla Honey '84.
HORNE: MARY ELLEN, Sept. 9 in Mississauga, ON. Mother of Marian Horne Greenwood '65 and Kathryn Horne '67.
HUTCHISON: GAIL '51, Aug. 23 in Toronto.
SUTHERLAND: PATRICIA ELLEN (LOGAN) '48, Sept. 11 in Toronto.
VAREY: J. DOUGLAS '70 (DIV), Aug. 30 in Toronto. Husband of Lynne Brennan '76.
---
NEWS HAPPY 100th BIRTHDAY TO DR. MARGARET LARGE-CARDOSO '39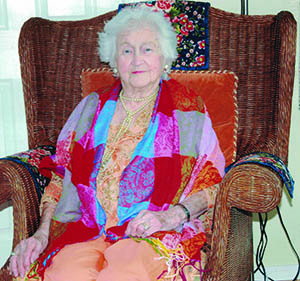 A passionate academic and lifelong advocate of health education, Margaret Large- Cardoso earned her BA at Trinity College in 1939 and went onto TRINITY FALL 2016 29 Class notes complete a Masters in Health Education (Wayne State) and a PhD in Health Education (University of Michigan). Ultimately, Margaret became a Professor at Western Michigan University, Kalamazoo, Michigan.
In an interview with the Shoreline Beacon, Margaret cited her experiences in the Second World War as some of the most impactful moments of her life. Working as an assistant director of War Services for the YMCA, attached to the Royal Canadian Air Force during the Second World War, she spent time in the hospitals helping military personnel, some of whom never returned home from the war.
Asked by the Beacon if she has any advice for younger women, she counselled "manage your money well and save."
And her biggest life lessons: always be optimistic, expect the best, never live alone and develop your network of friends.
---
WEDDING CORNER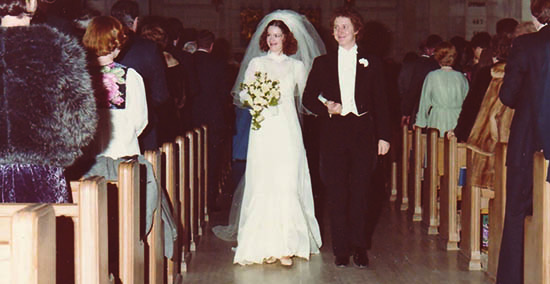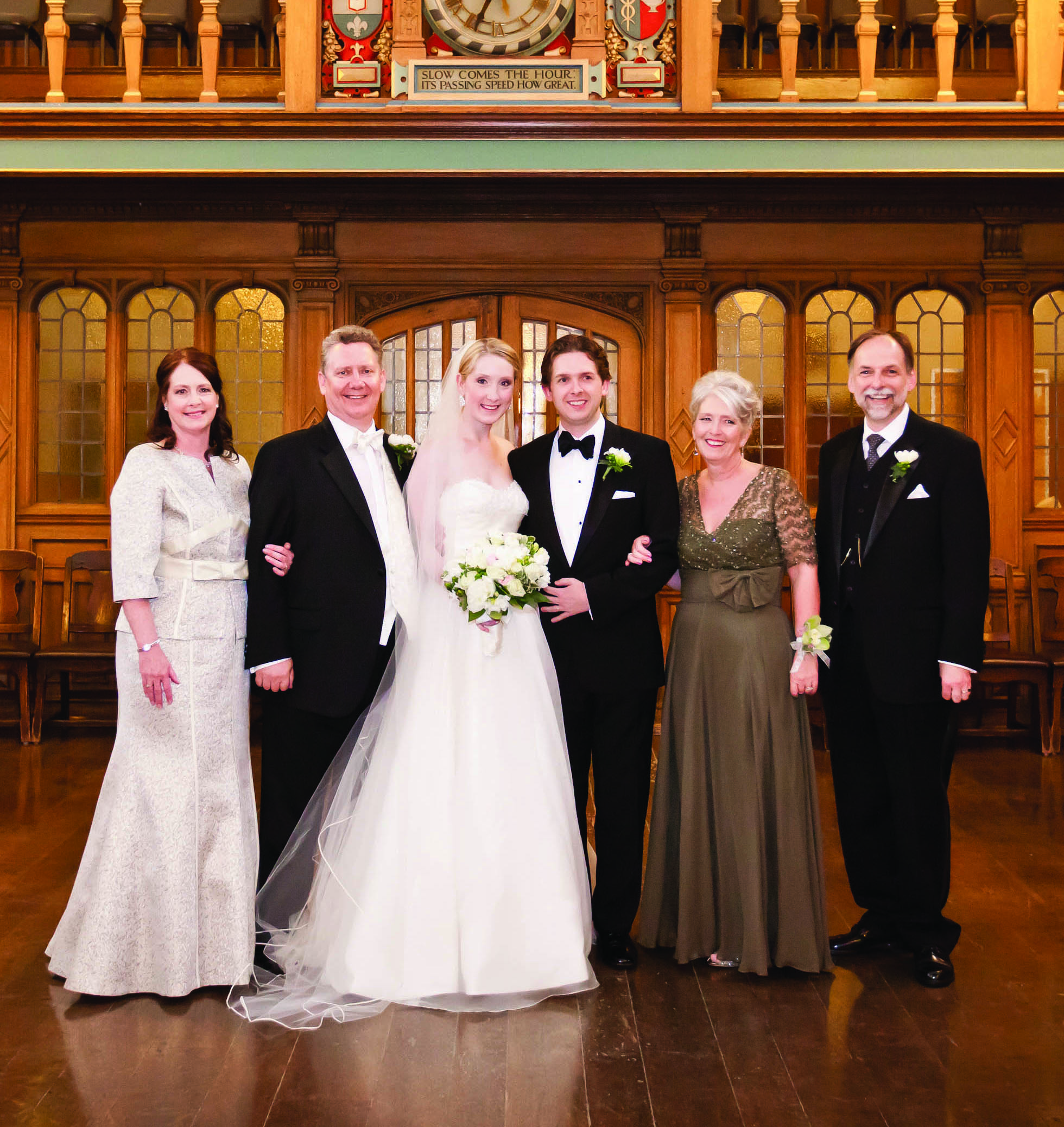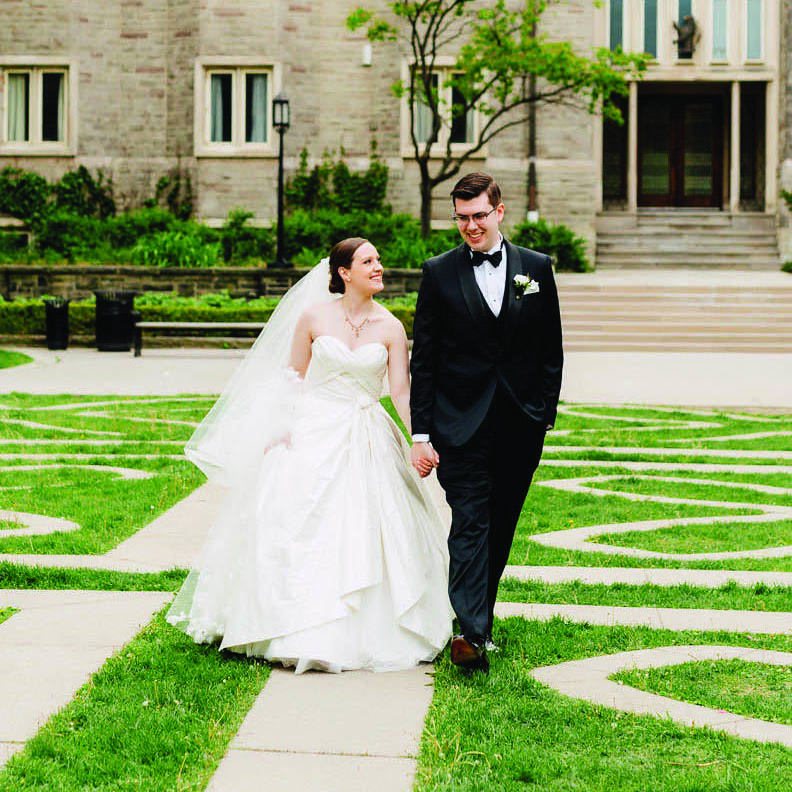 For David Plant '77, Trinity's newly elected Alumni Association chair, the College holds a special place in his heart—not only as his alma mater, but also as the setting for his wedding to classmate Patti Brownridge '76 some 37 years ago. Their two daughters, Miranda and Titania, both went on to study at Trinity—and both continued the family tradition of being married in the Trinity Chapel. "I feel very lucky that our family has had such close ties to Trinity through the years," says Plant. "I can still remember feeling my heart well up with happiness at seeing my bride, Patti, coming down the Chapel stairs. And nothing beats the feeling of a father's joy and pride when escorting his daughters down the same aisle years later."
Share your wedding memory Since its official consecration in 1955, hundreds of weddings have taken place in the Trinity College Chapel. Was yours among them? To share your Trinity Chapel moment, send a photo of your wedding day along with a 150-word written account of your experience. Please provide a high-resolution scan of your image (350 dpi or greater, scanned at 100 per cent). Original photos may also be sent for scanning and will be returned. For more detailed submission guidelines, please send an email to magazine@trinity.utoronto.ca.
Technical error Due to a technical difficulty, many of the submissions that were received for Class Notes and Book It were lost. We apologize for this error. If your submission is not listed, please re-submit to magazine@ trinity.utoronto.ca. Your entry will be listed at magazine. trinity.utoronto.ca and will be included in the next issue